Brian Reaves is Chief Diversity & Inclusion Officer at Dell Technologies, responsible for Dell Technologies' global diversity and inclusion initiatives. In this role, he partners with leaders and team members across the organization to deepen and advance Dell Technologies' culture of inclusion as a fundamental business imperative. Prior to joining Dell Technologies, Brian was a Senior Vice President (SVP) within SAP's Office of the CEO organization, where he led Diversity & Inclusion (D&I) initiatives for the company.
Over the past 30 years, Brian has held senior executive software development and management roles in a number of industries/technology sectors including cloud computing, supply chain, healthcare, finance, telecommunications and utilities.
Often, people associate diversity hiring with gender ratios and diversity quotas. What does diversity hiring mean to you?
At its core, diversity hiring is simply about broadening where companies look for talent. Companies tend to stick to tried and true recruitment and hiring practices and hope that a diverse talent pool comes out of it. Going back to the same talent pools (set lists of universities and referrals) will continue to result in homogenous groups. At Dell Technologies, we're working to increase our pipeline of diverse talent by piloting non-traditional hiring programs and expanding our list of universities where we have "boots on the ground" to recruit. Adjusting our recruitment mindset is a business imperative. There's a looming talent shortage in the tech industry and we need to identify and reach all exceptional talent to avoid the pain points that shortage could cause. We cannot afford to leave talent behind. Beyond expanding our applicant pool, we're working to ensure there are diverse interview panels in place, inclusive onboarding practices and equal opportunities for advancement. Diversity hiring is not just about getting diverse talent through the door, it's about ensuring we provide an environment where everyone feels a sense of belonging and a desire to stay and grow their careers. We must consider how each step of the talent continuum supports diverse talent to succeed at diversity hiring in the long term.
That's impressive! Could you please share the best D&I practices of Dell Technologies?
As an engineer, I approach challenges in pieces with each piece laddering up to a holistic solution. That's how we approach diversity & inclusion at Dell Technologies. We know that our three-part approach to diversity & inclusion
Preparing and attracting the future workforce,
Developing and retaining an empowered workforce, and then
Scaling for maximum impact;
is just as important to Dell Technologies' market leadership and long-term success as our products or research & development.
We build and attract talent through various initiatives at the youth, collegiate and adult learning levels.
At the youth level, we provide grants, technology, training and volunteer expertise to our 54 youth learning partners in 17 countries. These partnerships have enabled nonprofits to bring technology education to 3.6 million underserved youth since 2014. Ensuring kids across the world have access to technology will help build our future workforce by establishing interest in STEM early.
With our current workforce, we know that we can't just recruit diverse talent and expect them to thrive if we're not establishing inclusive environments that embrace differences. Dell Technologies was the first in the IT industry to roll out unconscious bias foundational learning in partnership with Catalyst Champions for Change. We worked with Catalyst to evolve existing materials to meet the needs of our diverse and global workforce. We call this evolved program MARC (Many Advocating Real Change). MARC is focused on creating awareness of the unconscious bias and privilege each of us possesses so that team members can find common ground and learn to view situations from someone else's perspective.
We also emphasize the importance of joining one of our Employee Resource Groups (ERGs). These groups are communities that provide opportunities for personal and professional development by connecting team members around areas such as gender, ethnicity, sexual orientation and background. We have 13 different groups that make up 370 chapters across more than 60 countries.
We scale our diversity and inclusion strategy for maximum impact by collaborating beyond our four walls. We partner with customers and competitors alike on coalitions, advocacy groups and public policy initiatives to change the broader narrative of diversity in tech. Dell Technologies was a founding member of the Reboot Representation Tech Coalition, a coalition committed to doubling the number Black, Latinx, and Native American women graduating with computing degrees by 2025 through targeted investments in strategic programs.
Are there any D&I campaigns you are especially proud of?
We have a few initiatives that I'm especially proud of – our neurodiversity hiring program, our Dell Career ReStart program and our university partnerships focused on skilling and re-skilling the future workforce.
The Neurodiversity Hiring Program provides training and possible full-time career opportunities for individuals on the autism spectrum. In partnership with Horace Mann Educational Associates, The Arc of the Capital Area, and Neurodiversity in the Workplace, our program removes any barriers that may limit an individual from expressing their true abilities and potential during the typical job interview process. The pilot started in Massachusetts and resulted in hiring three full-time employees. We expanded the program to Texas this year and look forward to bringing the program to our other locations in the future.
Women leave the technology industry at a 45% higher rate than men. Through Dell Career ReStart, we offer professionals a smooth transition to working at Dell Technologies after they've left the workforce for a year or more. Regardless of why women leave – to start a family, care for an aging parent, attend graduate school – it is often hard for them to return. ReStart breaks down the barriers these women face by bringing them into a supportive, structured program to help accelerate their transition back into the workforce. The program helps women identify the transferable skills they've developed while away and connects women with mentors who can help them navigate what can be a daunting feeling to return to the corporate world. While our pilot has been primarily female applicants, the program is open to anyone who has left the workforce for an extended period.
Career changes are common in today's dynamic workplace and we must help more professionals pivot their careers to tech. We work closely with Northeastern University on its Align Program which serves women and underrepresented minorities from non-IT fields who are looking to pivot by pursuing master's degrees in computer science. We also partner with Minority Serving Institutions and Historically Black Colleges & Universities (HBCUs) through Project Immersion. Through this partnership, Dell Technologies works with the universities to establish curriculum and also provide our employees as guest instructors to cover topics including: cybersecurity, supply chain and design thinking methodology. The program ensures students are prepared for the digital workforce following graduation.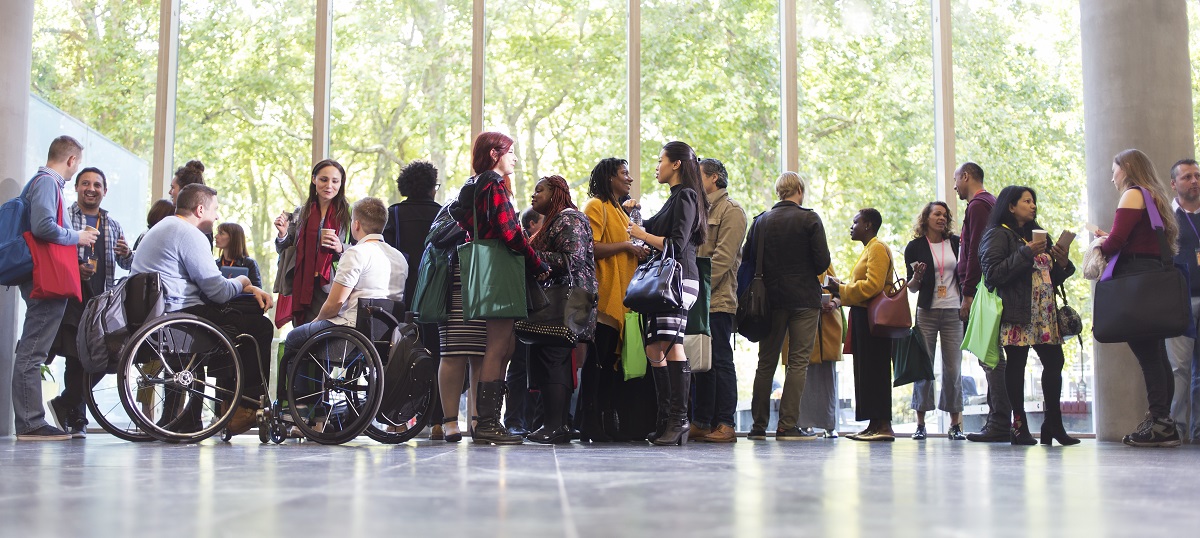 Dell Technologies has already achieved a lot. What are the challenges associated with diversity hiring?
By 2024, there will be 1.1 million computing-related job openings in the U.S., yet only 45% of these jobs could be filled based on current U.S. graduation rates. No company is going to be immune from the upcoming talent shortage, so it's critical that the technology industry works together to share best practices, resources and solutions for meaningful change. I'm a firm believer that in a world with 7.5+ billion people, there are plenty of talented individuals with the will to succeed in these emerging jobs. Business leaders must create programs to skill and re-skill the workforce of the future as well as tap into "non-traditional" talent pools that too often are overlooked. For example, our Neurodiversity Hiring Program was started because people on the autism spectrum often have key skills required for success in the tech industry – attention to detail and strong math skills for example, but as many as 90% are either unemployed or underemployed.
Another challenge many businesses face with diversity and inclusion is unconscious bias. It can be difficult to identify and challenging to remedy. With the rollout of unconscious bias foundational learnings like MARC (Many Advocating Real Change), companies can educate their teams on what can unintentionally harm work culture and performance. By making teams aware of their unconscious biases, they will be equipped to identify biases in their decision making that they may not have recognized before. We see tremendous opportunity to use technology to eliminate personal bias from how we recruit, to how we hire, and promote, ensuring we can fill unmet job requirements and create the best possible workforce. This is a big area of focus for Dell Technologies as we look to 2030.
Overall, diversity & inclusion needs to be prioritized across leadership for real change to occur. Diversity and inclusion must be a commitment from the top down. We are fortunate to have Michael Dell himself lead our Global Diversity Council, a group of senior leaders that is committed to and accountable for growing a diverse workforce that drives innovation, inclusion, and attracts top talent.
Do you use any diversity hiring tools or software?
I am a numbers person and thankfully, I am part of a metrics-driven organization. At Dell Technologies, we're firm believers in the adage that, "what gets measured gets done." Each of our executives has diversity hiring and promotion goals and a scorecard that's reviewed each quarter. Only when we're aware of our gaps can we address them.