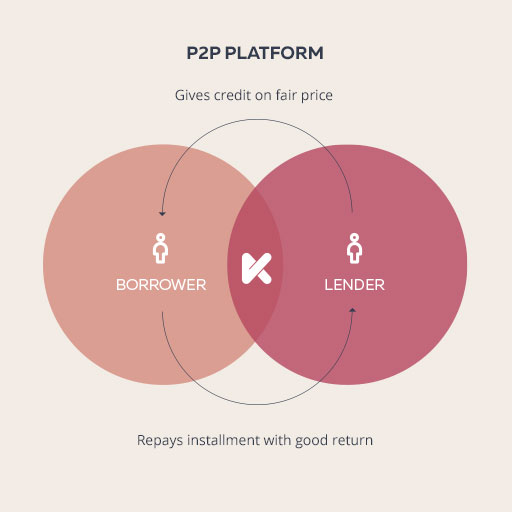 How KLEAR will change the way people interact with finance
The concept of KLEAR is combination of two ideas. On one side there is a P2P Lending Platform and on the other side a Financial Education Platform.
Peer to Peer Lending Platform
Currently the situation on consumer finance markets is everything but transparent. Misleading advertising, complex products hiding high fees, huge credit protection premiums are allowing banks hide the big margin they harvest on simple act of connecting people with money with people who need to borrow: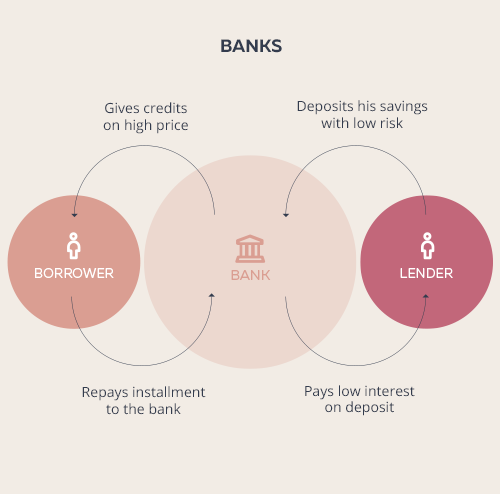 The idea of the P2P Lending Platform is to give an alternative solution by connecting people who are interested in investing, as lenders and people who are looking for financing for their projects, as borrowers. The difference of KLEAR from banking and other financial institutions is that it is using the advantages of modern technology. Every process is automated and is performed as online service which leads to reducing the operational costs and therefore making the required fee much smaller. The platform will take only a flat and transparent fee for this service. Because of this KLEAR can offer better price to the borrowers and higher returns to the lenders. In the platform there will be a marketplace where the lenders can buy or sell their rights of getting the cash flows from a credit, providing them better liquidity for their investments.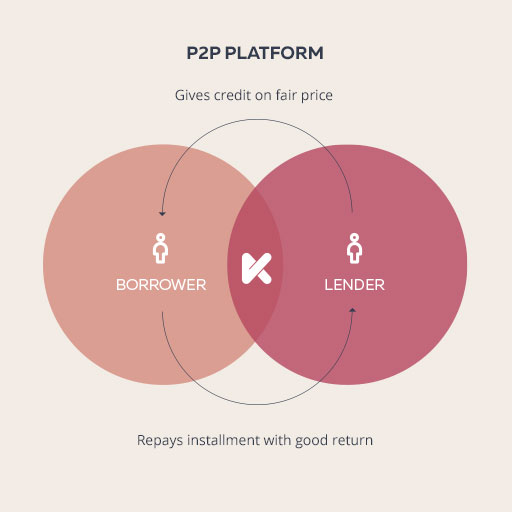 Financial Education Platform
The other part is the Financial Education Platform, which will be completely free and will be addressing to all customers, who want or just should improve their financial situation:
Rejected by the platform riskier borrowers that could be subject to usury rates or simply excluded from the financial system
People in phone collection, that got in trouble while repaying their KLEAR loan
General public
Improvement will come from giving them automatically generated personal advice and a range of free educational tools like budget planning and follow up tool, e-books, blogs and calculators. All that will develop their financial capability and help them make deliberate decisions about their finances. This trailer will give you a better idea:
https://www.youtube.com/watch?v=rOuCALfRa6Y&list=PLSwZQ46zozNgVJySaBSf0uL6btu1UnpeE
The idea of KLEAR is to build sustainable business with strong positive social impact which will lead to significant future benefits to the company and to the society in general. Join Finance 2.0!