Kean Graham, CEO&Founder, MonetizeMore.
Kean, Industry 4.0 continues to cut jobs and I know that some time ago you lost your job, too. Why did you introduce a remote work policy at your company?
I originally fell in love with the online industry when working for a large online classified network. The job was an immense learning experience but once the recession hit, the company decided to lay off the marketing department. I lost the best job I ever had but I was determined to turn the bad into something great.
Five days later, I was on a plane to South America to go on a life-changing trip. Four months into my backpacking trip I was on a four-day trek through the incredible Inca trail towards Machu Picchu. By the end of it, I was sitting on top of Wayna Picchu looking down on Machu Picchu reflecting on my experiences throughout my trip. I have had the most fulfilling time of my life and it finally clicked:
I will work and travel when I want, where I want.
I had to start a digital business to enable this autonomous lifestyle for myself. By the time I was ready to hire full-time team members, I wanted to offer this lifestyle freedom to each MonetizeMore team member so they could enjoy a similar lifestyle quality that I have.
Starting a tech business is risky and very few founders have the courage to manage a remote team since the very beginning. Are remote workers more or less loyal than the in-office employees?
Remote team members are more loyal. Many employees leave their companies because they have to change location. They might really enjoy their job but have to leave because the job requires them to work from a specific location. This is not an issue with remote jobs. Remote employees can move wherever they want.
We purposefully hire candidates that value location independence and schedule freedom. We find that they work hard to be able to keep their privilege of making a living while having location and schedule freedom. In fact, we've had some team members go out of their way to continue to provide unique value to the company. For example, one went through a GDPR course on his own dime. Another went through online coding classes to become more technical.
That's impressive! It's rare to see such a level of dedication from any employee. What about productivity? Are remote workers more or less productive than their peers working 9 to 5?
Remote workers on average are more productive because they have fewer distractions than office workers. Office work is full of distractions like office politics, co-workers interrupting, unnecessary meetings, office-related errands and even little things like the office being too cold or hot because an office needs to cater to everyone. Remote workers that are a good fit for remote work are dramatically more productive than office workers because they optimize their work environment.
Remote workers have the autonomy to choose their work environment. It is a very useful tool to be able to change your environment, especially if the tasks are creative. When an employee gets mind block, changing their environment or taking an exercise break could be just the thing to eliminate the mind block. However, the 9 to 5 office employee would still be staring at a blank doc trying to come up with ideas or to solve that tough problem.
I've been working remotely for more than 4 years and completely agree with you. The ability to go out and take a short walk when you are frustrated is invaluable. However, all your team members have the same level of freedom and it may be hard to coordinate them from time to time. Is it easier or harder to manage remote teams?
It's harder to manage a remote team because to successfully manage one requires robust communication, processes and project management. It is much easier for things to fall by the wayside when the team works remotely because there isn't a physical presence to depend on. Remote working requires greater trust in team members. When that trust is broken, it should be enforced by processes to prevent missed responsibilities, good management to enforce fair consequences and communication to make it clear that this type of behavior isn't acceptable.
For example, we implemented a key performance indicator (KPI) system in accordance to each team and its workflows with the following color system to improve our remote team's performance:
Green: Exceptional!
Blue: Great
Yellow: Room for improvement
Red: Terrible
The above colors determine the performance of each team on a daily basis. The KPIs range from project duration, to ad revenue increase to client or candidate leads. The KPI per team is the most important quantifiable measure of the whole team's performance.
The green KPI range is the best score and the red KPI range is the worst. If the team hits yellow they must discuss internally how to improve the KPI score and if it's red they have to urgently make changes to improve the score for the next day.
Since implementing this KPI system, company performance has dramatically improved. We've seen greater collaboration within teams, more innovative thinking, greater work ethic and improved morale with the increased transparency and being part of a team that is working towards a clear and common goal. The KPI system has been one of the best implementations in our history and works especially well for remote teams.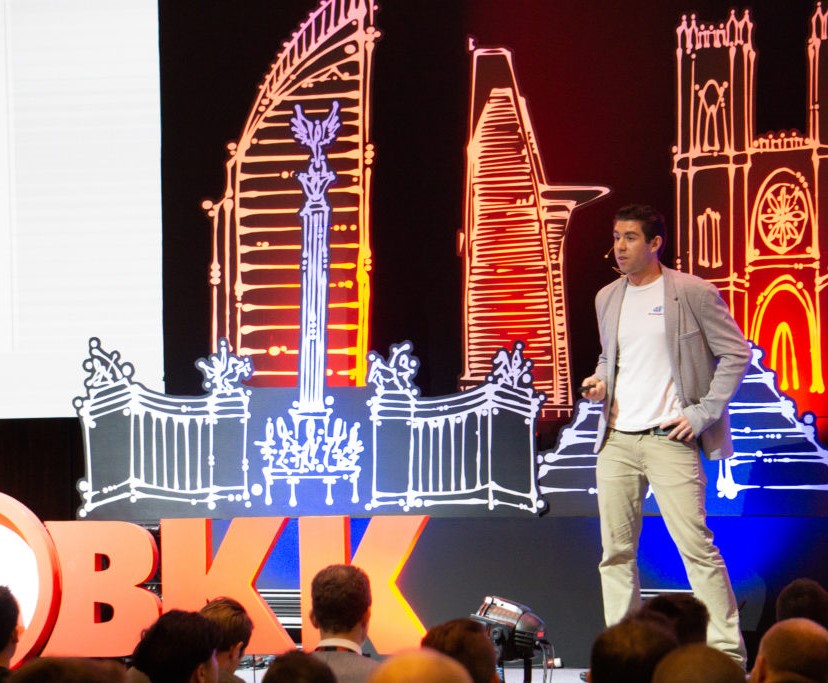 Setting clear KPIs and discussing performance is a ''must have'' for any team no matter the location or the background of the team members. Do remote working arrangements allow you to tap into a diverse talent pool?
Absolutely! MonetizeMore chooses from a remote talent pool of billions. Our team comes from over 20 countries with so many different backgrounds. This is a clear competitive advantage because we're able to solve problems from a diverse set of perspectives. Many companies that lack diversity miss out on important perspectives that should challenge the status quo, ideas with ingenuity, global market insight, creative problem solving and a team that celebrates difference rather than fears it.
We've been able to have better coverage than our competitors since our team spans most time zones. For example, if we have an issue with our tech at 1AM PST, one of our Eastern European developers could fix the issue without strain since it would be the afternoon for him/her.
We are also able to assign our ad optimization experts to our publisher partners based on culture and time zone. Having real-time conversations is an important piece to building rapport and solving issues collaboratively. Finally, no matter what day it is, we have team members working. When part of the team is off celebrating Christmas with their families for example, the Muslim team members are working and vice versa for Muslim holidays. Everybody can enjoy their holidays and MonetizeMore can still have high support coverage.
Our remote workforce based across the globe has become a clear competitive advantage over the years.
About the author
Lilia Stoyanov is CEO and angel investor at Transformify. A fintech and digital transformation expert, she is also a professor at Zigurat Business School and expert evaluator Horizon 2020 at the European Commission.
About Transformify
Trusted by recruiters from 150+ countries, Transformify offers an integrated solution comprising of HR Software, freelance platform and billing & payments.