Kimberly Wilson is Deputy Director of Human Resources, Volunteers and Community Service at Virginia Museum of Fine Arts.
Kimberly, Virginia Museum of Fine Arts is an organisation that values volunteering and building a strong connection with the community. What does diversity hiring mean to you?
Diversity in hiring is at the heartbeat of what we do at the Virginia Museum of Fine Arts. It is my passion. It is so important that we build best practices that encourage all people to apply. Diversity of People, Voices, Abilities, Veterans, Relationships and Community is a critical component of the culture of an organization and at the heart and soul of the vibrancy of our museum. I use capital letters to emphasize the importance and connection to people that says "we see you," and encourages them to apply to work at VMFA. It sends the message, "our doors are open, join our team." Tapping into a diverse talent pool is key as there is no way to build a diverse team if you receive the same candidate profiles all the time. The ''devil is in the details'' as even the language used to describe a job role may discourage some candidates and encourage others.
Tapping into a diverse talent pool is never easy. What are the best D&I practices the Virginia Museum of Fine Arts?
At VMFA, we believe in being intentional, innovative, flexible and adaptable within our talent and recruitment processes. We are an agency of the Commonwealth of Virginia, therefore we have very defined recruitment practices that are set by the state. These are our guidelines, but we expand them to broaden our reach to potential candidates.
A very unique best practice for us is hosting and participating in job fairs and internship and fellowship career events. VMFA executive leadership team members are out at these events and are the primary representatives in attendance. Organizers are so surprised when they see Deputy Directors and our Vice President for Board Relations and Strategic Planning manning the tables. We get such a huge and positive response from organizations, students or job seekers who often say, "...wow you guys are out, that means so much", or "hiring must be a top priority for VMFA." I always say "Absolutely! People and Art are our passions!"
We are not passive recruiters and we make the most of opportunities to connect and expand our relationships. Job Fairs are such wonderful resources and represent people from all walks of life. Diversity at its best! Also, we see job fairs as great opportunities to meet talented people but to also build relationships with other employers and event organizations. We participate in job fairs around the state, including the Maryland, DC and Northern Virginia, areas.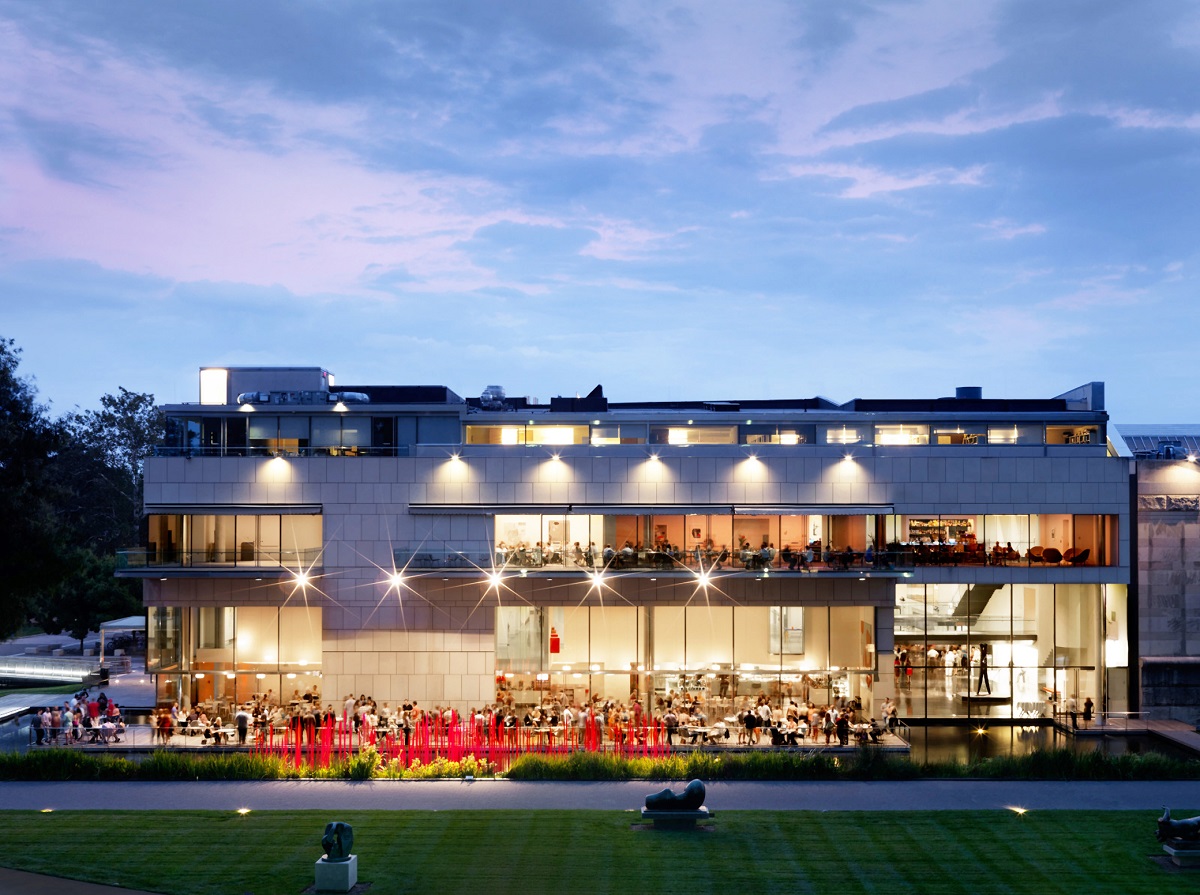 Fantastic! Indeed, it is a rare opportunity for candidates to speak with senior executives and get to know the organisation prior to applying. Are there any D&I campaigns you are especially proud of?
VMFA worked hard to receive a designation from the state's Veterans Administration called Virginia Values Veterans (V3). VMFA organized and hosted a wonderful Veterans Job Fair in 2017, which included other state agencies of the Commonwealth of Virginia, local universities and corporate partners such as Dominion Energy. It was the first job fair ever for VMFA and we had a wonderful response from job seekers--about 250 total in attendance. I am so proud of the work we are doing with veterans and persons with disabilities. We try to do a VMFA job fair every two years and this October, VMFA will be hosting an Ability Job Fair, which seeks to connect persons with disabilities to jobs.
Bottom line... we will welcome job seekers of all abilities, something I am so proud of. We have to be an active participant in helping people, all people, to find work. All Americans deserve to be given an equal access to jobs and the right to work. Having the job fair in late October is intentional, as it is National Disability Employment Awareness Month and also kicks off Veterans month, which starts in November. VMFA celebrates and thanks our military service veterans and I really hope that we will see all veterans at our job fair.
Hiring veterans and people with disabilities is just the first step. Building an inclusive environment for them to feel valued and thrive is even harder. What are the challenges associated with diversity hiring?
I think that it is often hard for people to really talk about what diversity is and not just focus on gender and race. Many organizations have the best of intentions; however, I have observed a passive shift once an organization feels it has "met" the goal of hiring one or two persons that capture what they believe to be a diverse hire. This is a huge mistake. A "one and done" philosophy will not help organizations continue to encourage vibrant company cultures. It is important to try not to fall within this way of thinking. It will not help you in the long term, especially with recruiting or retaining the wonderful talent you just recruited for your organization. It is a fact that diversity of people and voices increases your organizations ROI.
An organization's hiring or employer brand can also be a challenge. It's important to think about how the public sees your job roles as viable opportunities that are not limited to certain populations of individuals. Perceptions of your diversity hiring brand can really hurt your applicant pool. I have found that job seekers, especially at the executive or board level, think about how they will be comfortable in your organization, so it is important to be cognizant of your pattern and practice and how you communicate with candidates. Believe it or not, you have a hiring reputation and brand. Nurture it and connect with diversity resources and organizations that can help give you ideas.
Do you use any diversity hiring tools or software?
We use many job boards that focus on diversity. These include HBCU Connect, Inside Higher Ed, AbilityJobs.Com, Higher Education Recruiting Consortium (HERC), HigherEdJobs, and other targeted affinity museum professional organizations.