Alison Bernstein is President and Founder of The Suburban Jungle, a real estate firm exclusively focused on buyers leaving the city for the suburbs. Recognizing how different neighboring towns can be from one another and how little families learn about a community during the home search, Alison launched Suburban Jungle while at Columbia Business School helping buyers to navigate suburbia and understand the ins and outs of towns before making their decision. The company's innovative approach, proprietary technology and award-winning "town first" approach to real estate helps to make certain that each family is looking in the right places, and more importantly asking the right questions. All services are free. The company has expanded across the nation, with offices in LA, San Francisco, Chicago, Boston, Dallas, DC, Miami and the Hamptons.
Suburban Jungle employs women who dropped out their careers to be full-time mothers. What does diversity recruitment mean to you?
My job requires me to be in touch daily with families looking for their dream home. Each time, we need to step out of our perception of what the ideal home may look like and understand the views of these particular clients – how do they want to raise their family, what is important to them and what their decision drivers are. Of course, there is some socio-economic piece but it is more about how these people understand their lifestyle and their priorities. It goes back to where these people grew up, what they loved about it and what not.
So, the people we hire have to have that unique skill to remain objective, understand client's priorities, and even if they would never choose the lifestyle preferred by the client, they need to understand those preferences and direct the clients accordingly. The real estate industry highly depends on the human touch regardless of AI and cutting-edge technology that we are using.
Indeed, the human element is not to be neglected. What does your selection process look like? What are your criteria?
It's really the ability to relate to different people that matters the most. Our process starts with a conversation and I like to do it via the phone to see people's personalities and how they talk to me and connect with me without being able to see me. How outspoken they are, how articulate they are in explaining their ideas is very important in our business. Then, we have a very long training process which I see as a continued interview process. Only after a candidate has completed the training process, has spent time on ground with our staff and has demonstrated progress, we make the decision and say '' You are hired, you are part of our team.''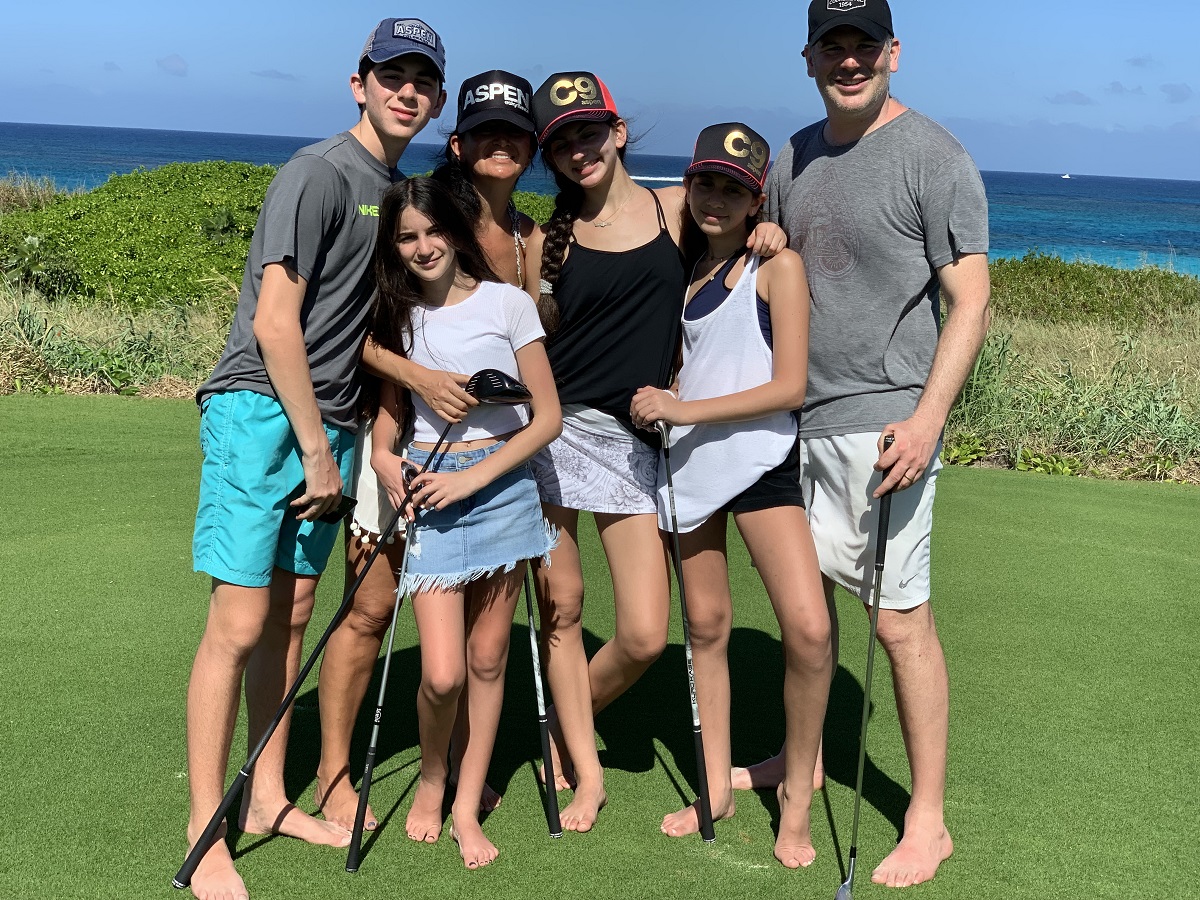 What questions do you ask when speaking with people? Do you want to understand what their background is or what drives them? Someone who is very assertive and ambitious may not be happy with the role in 2-3 years.
What I look for is someone who has drive, a true self-starter. We are a very entrepreneurial company and the sky is the limit. The business grows fast and we put the power with our employees. Whatever they want to achieve in their careers is not out of their reach. We want people to come to us with ideas on a daily or weekly basis and say '' You know what? I have an idea of how to do this better.'' Those type of people we want, and having said that, it is very hard to find them. I tap into a very unique talent pool of women who are brilliant, smart and self-driven but who have dropped out their careers to become full-time mothers. They have been out of the workforce for a while and now are ready to come back. However, the technology is changing fast and most employers are not so willing to dedicate time to train these women and help them develop the skills they need. At Suburban Jungle, we provide extended training to everyone and it's a great opportunity for moms who want to develop new skills.
Can you share a success story? Maybe you hired someone who was out of the workforce for a while but became a top performer or you implemented a new process?
The only unique thing I see is that a few years ago we got rid of face time. Before, everyone was required to come to the office and spend a certain number of hours there. When I dropped that requirement not only for our strategy team, but also for our admin team, and they were able to come whenever they wanted to as long as they got their work done, I saw a significant increase in our productivity. It was not anticipated at all. It was done in response to providing a better quality of life to our people. Also, as managers, we were spending so much time managing people who were late, who were sick, who needed time to visit the school of their kids, etc. so we decided that we didn't want it anymore as part of our daily job.
Flexible working arrangements helped me to attract better talent as it provides the much needed work-life balance. We don't have a particular protocol regarding the schools, previous trainings or employers. Each candidate is unique and is good at and thrives at different things. Understanding what the strengths of each candidate are, and help her or him to develop them, adds value to both parties.
We had a strategist who had lots of experience as a copywriter and social media manager which was great but not directly relevant to her role. After working for six months as a strategist, she came to me and said '' Let me help you with this content piece as I believe that we can make a difference through our content.'' These are the type of people we are looking for as they can add value understanding their own strengths and applying them to our business.