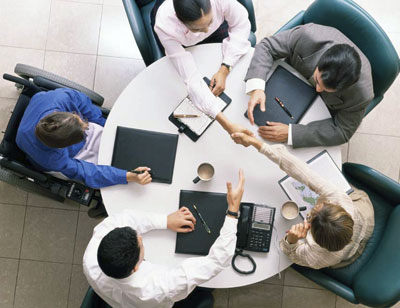 Most employers are striving for workplace diversity but bringing employees on board who have a serious disability or life-long condition can pose a number of significant challenges – however, there is a way to make things easier for everyone involved, says one business leader.
Lilia Stoyanov is the CEO of CSR recruitment platform Transformify – a solution which enables employers to recruit staff based anywhere in the world. She says it's seen particular success with organizations that are eager to create an ability-diverse workforce.
US-based software firm Platinum Bay Technologies is among the firms utilizing Transformify – founded by Steve Andrews, who has Asperger's syndrome, the company seeks to provide safe and rewarding careers for people with autism. One of the many ways Platinum Bay achieves this is by letting employees work from home or a preferred location.
"It is not enough that autistic people may be good at technology," Andrews told The Art of Autism. "They need accommodations. Everyone from my company will work at home or where they feel most comfortable."
Stoyanov says employers who aren't willing to put such accommodations in place for an employee with autism may risk losing out on a highly skilled new recruit.
"Many people with autism are brilliant, they are ingenious, they are very good developers, good artists, and they're very gifted in a certain area but at the same time it can be very hard for them to integrate into a team," says Stoyanov.
"There are certain conditions on the autism spectrum which mean people are less able to integrate because they cannot openly communicate, they don't feel safe in unfamiliar surroundings, they need to work out of their homes, or they need to communicate with people they know well."
For these reasons, remote working provides the perfect solution - empowering people with autism to make meaningful contributions while also being comfortable with their environment.
However, remote working doesn't just benefit those with a mental condition –according to Stoyanov, it can also make gaining employment easier for those with a physical disability.
"The same is valid for people who are unable to move or have a physical disability," she says. "Sometimes office buildings are not always accessible for people in a wheelchair or public transport is not adjusted to their needs – remote working lets them work from home or a shared office space which is accessible to them."
A version of this article appeared first @ HRMCanada