It's a pleasure to grant a month of free job posting worldwide to all new clients.
The offer is valid for all premium job levels, including Silver, Gold, and Enterprise. Our new clients are welcome to post unlimited number of job listings for a month at no cost.
Join Transformify and Post a Job for Free
To Redeem the offer, please email the coupon code ''TFY'' to office@transformify.org
Hire fast and save 60% on recruitment costs.
Whatever your hiring needs are, we are here to help. Hire employees or freelancers, in office or remote, part - time or full- time.
Who We Are
Transformify is a CSR recruitment platform backed by Virgin and a member of the Digital Coalition of the European Commission and Social Enterprise UK.
We are trusted by Financial Times, Red Hat, Experian, Automattic, SB Tech, etc.
Apart from the standard recruitment services, Transformify has developed solutions addressing the needs of disadvantaged people providing them with an access to jobs and secure payment transfers.
Use Cases
Posting of Job Listings and Candidate Matching
What about prices much lower than the market average?
Transformify (USD 50) vs Linkedin (USD 195) vs Monster (USD 375)
Each job listing is search engine optimized and automatically posted to 50+ job boards worldwide to attract top candidates.
Our clients receive a list of candidates who have (i) matching skills and (ii) are open to new opportunities. Information about the desired pay rate, location, and time zone is available, too.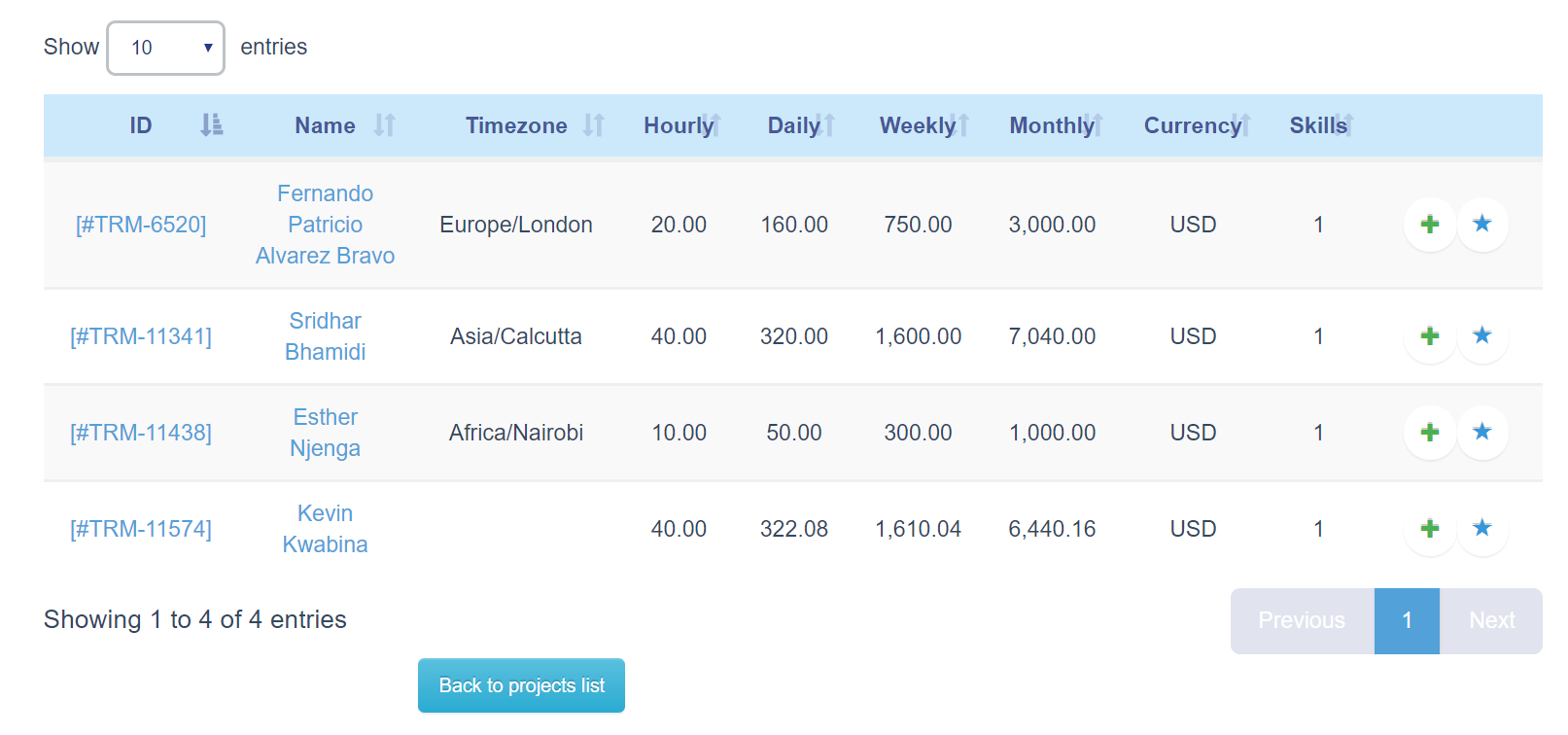 Hiring Independent Contractors / Project- Based Hiring
Do you hire independent contractors on a project basis? If so, you are more likely than not, to have faced challenges setting up individuals as one time vendors and managing the payment transfers to them.
Transformify billing/ self-billing and payments solution allows you to hire freelancers / independent contractors / remote contractors worldwide, but to set up and transfer payments to only one vendor - Transformify. You will receive an invoice from Transformify and we will take care of the payments to independent contractors worldwide.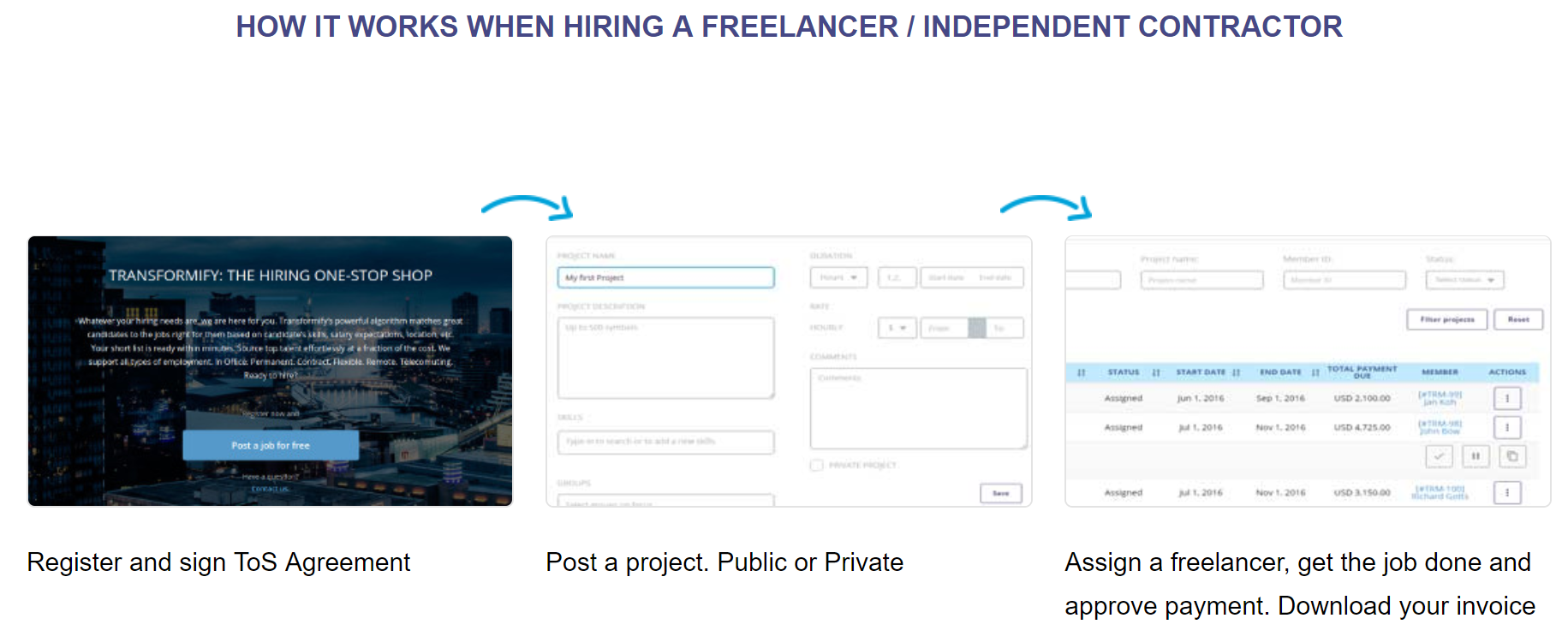 CSR, diversity, and inclusion
Transformify is a certified women-owned enterprise and all job seekers self-identify which helps our clients to diversify their workforce and vendor base in ''one go''.
What about a CSR campaign addressing the needs of people with disabilities?
Territory Inside Sales - Permanent