Winners have just been announced for the 8th annual Enterprise Awards. Thirteen entrepreneurs were honored for their achievements at a ceremony on 27th June 2018 in London's prestigious Dorchester Hotel.
Uniquely focused on Founders, rather than Companies, the Enterprise Awards recognizes those that demonstrate vision, growth, innovation, financial management (including funding success), external recognition and stamina.
John O'Connell, Chairman of the Scaleup Group and founder of the Enterprise Awards, said: "Entrepreneurship is key to the success of the UK economy, and we continue to be encouraged and impressed by the standard of leaders in this country through the Enterprise Awards. This year was record-breaking for us in terms of applications which is indicative of the number of quality of innovative founders we have here in the UK. Most of this year's Enterprise Awards entrants are growing at over 50% per annum; 6 of those shortlisted for the Enterprise Awards are growing at 100% per annum and over £300 million growth capital has been raised from institutions.
All evidence of the vibrancy of the SME tech sector."
The CEO of Transformify, Lilia Stoyanov, was honored to receive the 2018 Female Entrepreneur Enterprise award.
''Receiving the 2018 Enterprise Award just months after Transformify Freelancer Management System (FMS) entered the Indian market is a big recognition. Leveraging on advanced technology to transform people's lives for good is a mission for Transformify and it is fantastic to see the hope in the eyes of people who have been presented with an opportunity to rebuild their lives. Fintech, HR-tech and AI are empowering not only the recruiters but also helping to bridge the digital skills gap, creating opportunities for people in need and revitalizing high unemployment areas and post-war zones'' – Lilia Stoyanov, CEO.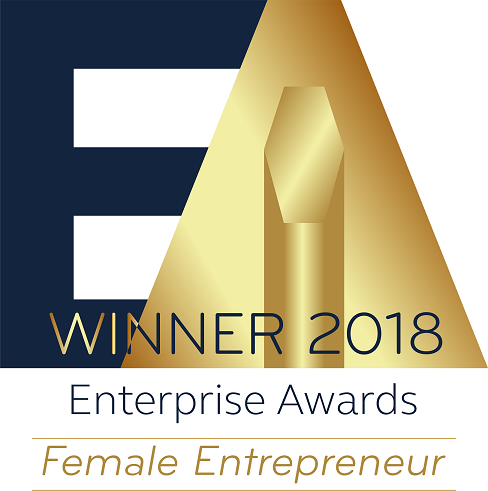 The 2018 winners are:
Young Entrepreneur - Tim Sadler, Co-founder & CEO, Tessian and Imogen Wethered, CEO & Co-Founder, Qudini
Evergreen Entrepreneur - Jeremy Wood, CEO & Founder, Legerity
Female Entrepreneur - Lilia Stoyanov, CEO, Transformify
Social Enterprise Entrepreneur - James Walker, Founder & Group CEO, Resolver
Public Sector Entrepreneur- James Herbert, CEO and Founder, Notbinary
Emerging Entrepreneur - George Bevis, Founder & CEO, Tide
Developing Entrepreneur - Vishal Marria, CEO, Quantexa
Scale Up Entrepreneur - Terry Walby, Chief Executive, Thoughtonomy
Enterprise Entrepreneur - Richard Jeffery, CEO, ActiveOps
Listed Company of the Year - David Richards, Chairman and CEO, WANdisco
Mentor of the Year - John O'Connell, Chairman, ScaleUp Group
Judges Special Award - Nic Cary, Co-founder, Blockchain
Held in association with the Worshipful Company of Information Technologists, the event brought together 350 members of the technology and investment community. Proceeds from the night will be donated to the WCIT Charitable Trust.
Details about the Enterprise Awards and the list of finalists in all categories are available at http://www.enterprise-awards.co.uk/.
The Enterprise Awards has once again attracted some big-name sponsors for the event - Sage, ScaleUp Group, Silverpeak, Smith & Williamson, Stifel, JAG Shaw Baker and TechMarketView.
The event was organized by ScaleUp Group and tx2events.