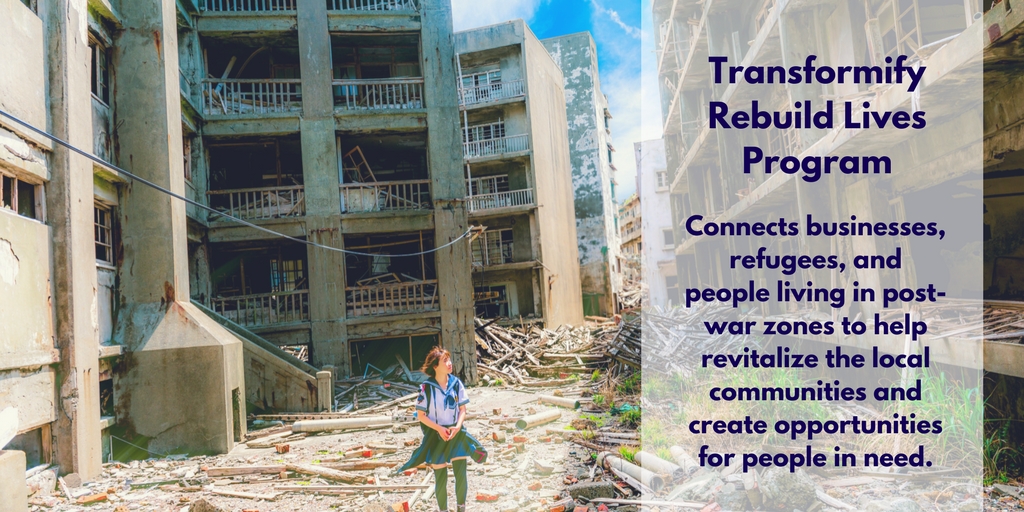 How to Get Involved?
Businesses : Create Jobs and Internships
Hiring people living in post-war zones and refugees, helping them to acquire new skills, and creating jobs matching the skills of those who suffered injuries is a noble cause.
Credit: David Wolfe
Transformify #RebuildLives Program is dedicated to providing information about the skills of the people living in post-war zones and refugees, helping them to acquire new skills and connecting them with businesses all over the world.
Transformify 1000 Interns Program trains students and graduates on the job and helps them to secure their first job. As the program is online, each batch includes students and graduates all over the world who gain vital practical skills in a multicultural environment and build an international network of peers helping them to thrive and develop their careers.
Refugees and People Living in Post -War Zones: Get a Job or Join 1000 Interns Program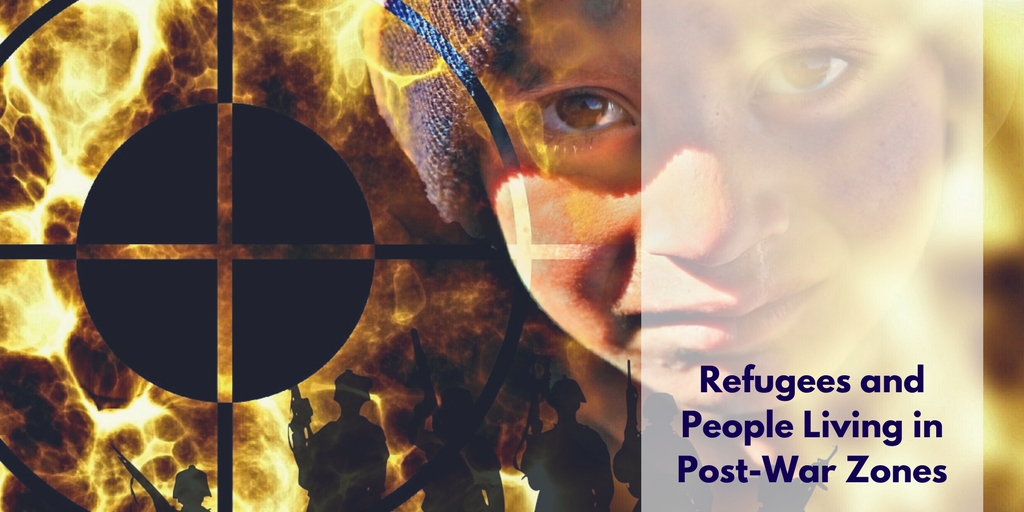 Are you a refugee or a person living in a post-war zone?
If so, we have good news for you. A number of businesses worldwide have committed to creating remote and in-office jobs for people in need.
How it works?
Sign up, provide information about your skills, and desired pay rate and Transformify CSR Recruitment Platform will automatically send an email each time there is a job matching your skills.
Are there any fees involved?
No. Joining Transformify Rebuild Lives Program is at no cost to the people living in post-war zones and refugees.
How will we know which skills the business is looking for?
Transformify CSR Recruitment Platform provides information about the top skills demanded by the business and how to acquire them. We also provide information to the business about the skills of the people to make it possible to create jobs matching the skills when this is possible.
How will we know that a job is addressing the needs of refugees and people living in post-war zones?
If a job is specifically addressing the needs of refugees and people living in post-war zones, it will be easy for you to spot it. We have introduced a special ''Refugees and post-war zones'' badge.
How will we get paid?
If you are hired via Transformify CSR Recruitment Platform, a payment guarantee is provided. Depending on the part of the world you live in, you will receive a payment in your bank account, a virtual account linked to a prepaid card, or via your mobile provider.

Transformify is a CSR Recruitment Platform that helps businesses to access talent, transfer cross-border payments, enter new markets, and boost sustainable growth.

With Transformify, the employers can get the best independent contractors, freelancers, consultants, experts, as well as regular employees to fill vacancies in their organization, whether working remotely, telecommuting or in office. The recruitment software also comes with a billing and self-billing capabilities that allow businesses to transfer secure payments worldwide.


Transformify bridges the gap between the best and the brightest freelance professionals and employees seeking employment and individual employers, companies, and organizations that are looking for remote-based or in office workers that match their requirements and other criteria.

With Transformify, the employers don't have to exert much effort filtering out their pool of candidates, which can be quite time-intensive and very demanding. The recruitment software implements powerful algorithms that go through candidates' details and threshes out the whole list, providing you with a pool of job seekers that match the criteria you have set, including skills, salary expectations, location, and more.
The CSR Recruitment platform offers access to a large pool of job seekers from more than 150 countries. The hiring process becomes so streamlined and accelerated that hiring the perfect person is a breeze and the chances of ending up with a ''Bad Hire'' are minimal.

For job seekers, searching for employment becomes a walk in the park. Transformify works with employers based on three continents and with its smart matching algorithm, finding a job that is aligned with their career path and trajectory becomes less difficult and more exciting.
Transformify is also loaded with billing, self-billing, and payment transfer services centralizes all your payments to a single vendor and Transformify will handle the rest of grunt work, leaving you free to concentrate on other things that matter the most.