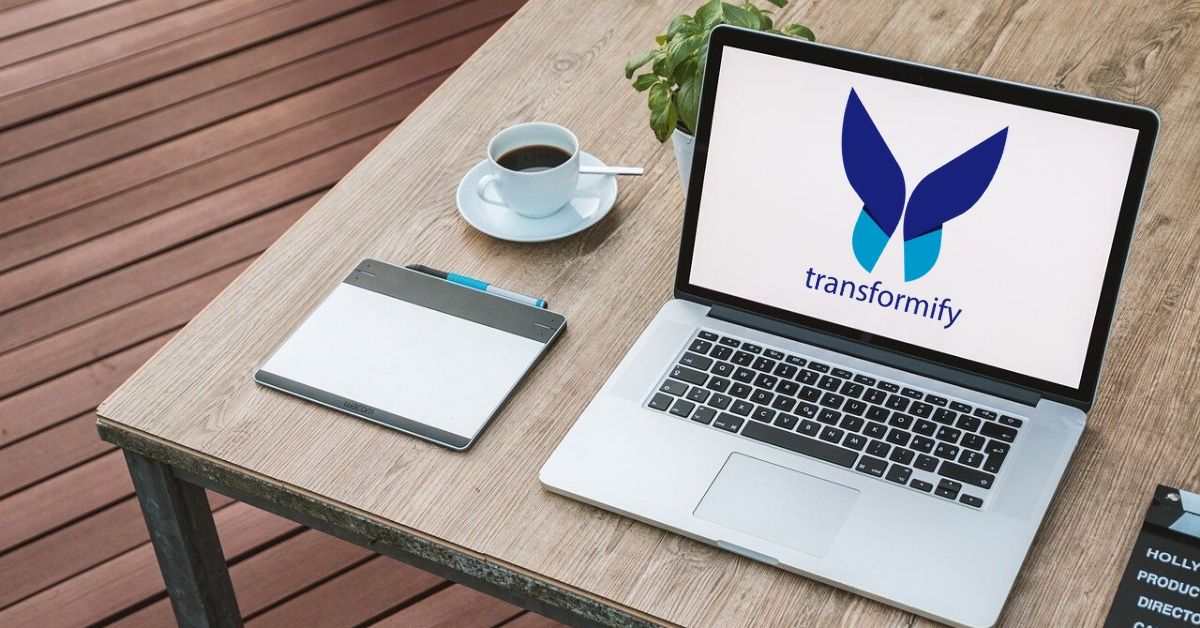 If in the past, prior to the COVID-19 pandemic, contingent workforce management and Vendor Management Systems (VMS) were of interest mostly to enterprises, nowadays, companies of all sizes are shifting to on-demand workforce to optimize costs and increase efficiency. Leveraging contingent workforce adds flexibility and extends the ''runway'' of startups and scaleups that are still not profitable and depend on the next funding round to stay in business.
Moreover, all businesses had to adjust their processes to work from home and remote working arrangements during the lockdown which had a positive effect on flexible hiring plans. Finding the best talent is no longer limited to a single location and work from home helps optimize rent costs.
Now, the big question is '' How to source, hire, manage and transfer payment to on-demand workforce?''
Vendor Management Software solutions like SAP Fieldglass and Oracle HCM are perfect for enterprises but too expensive for small and medium businesses. They work best if the company has already integrated SAP or Oracle as an ERP system which is usually not applicable to companies having less than 1000 employees. However, small and medium businesses (SMBs) need to manage their external workforce to ensure high productivity, avoid duplicate payments or late payments and be able to start working on new projects in no time. The same is valid for temporary staffing agencies and staff augmentation companies.
These needs have been addressed by Transformify HR Suite. The very first module offered by the UK-based HR software company was a Freelance Platform that helped businesses of all sizes source, recruit and transfer payment to freelancers. Over time, it has become obvious that business customers need much more than that – they need an SAP Fieldglass alternative that addresses their needs and fits into their budgets.
Transformify HR Suite Gives Visibility into Customer's Flexible Workforce
Just like enterprise Vendor Management Systems (VMS), Transformify Freelancer Management System solves a common problem – how to source, hire, assign projects and transfer payments to gig workers, freelancers and independent contractors.
As small and medium businesses ( SMBs) often work on a project basis, they need to be able to quickly fill in contract roles and reach out to a pool of freelancers they have already vetted, and ideally, have worked with before. Competition is higher than ever before, and quality work is the ''currency'' of a globalized marketplace. Thus, having comprehensive data and a Freelancer Management System provides a competitive advantage.
Moreover, research conducted by SAP Fieldglass in a collaboration with Oxford Economics reveals that 44% of workforce spend is on external workforce. The percentage of non-payroll spend is likely to increase post COVID-19 pandemic as even more businesses are shifting to a flexible workforce.
What Transformify Freelancer Management System Has to Offer
Onboarding
Organize your existing on-demand talent pool and reach out to them in no time. Onboarding process customization is available to address the specific needs of businesses of all sizes.
Source Flexible Workforce
Transformify has integrations with the biggest job boards and job aggregators in the world in addition to our own fast-growing database of freelancers, gig workers and independent contractors.
Post Internal and External Projects
Some businesses prefer to work only with their pre-vetted pool of external talent. For them, there's an option to post ''private'' projects that are available only to their talent pool. At the same time, companies have the flexibility to post external projects from time to time to source freelancers to address specific skills requirements.
Copy Shortlists at Ease and Fill Roles in No Time
Imagine that a few months ago, you needed a graphic designer. 10 candidates had been shortlisted and interviewed and 3 candidates made it to the final round of interviews. Now, you need a graphic designer again for a different project. Shall you go through the entire process and waste valuable time? No. With Transformify, you can simply copy the shortlist from the previous project and seamlessly contact the 3 top candidates to check if they are interested in the project and have any availability.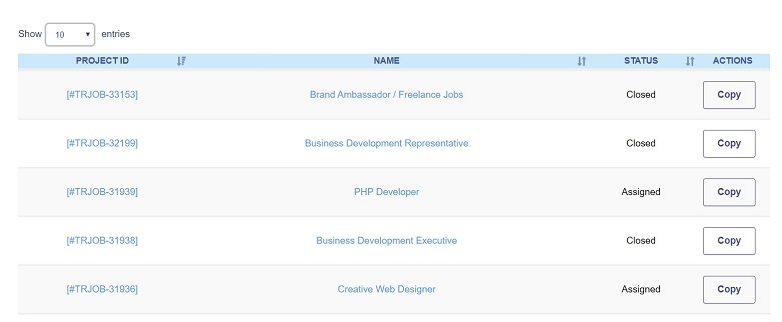 Pay Rate at a Glance
Work from home and remote working arrangements allow small and medium businesses (SMBs) to hire candidates across the globe. However, pay rates differ a lot and it is important for employers to know what the expectations of their contingent workers are to save time on both sides. Everyone has a budget and it helps a lot to know if a candidate's pay rate expectations are within that budget prior to arranging for an interview. Information about hourly, daily, weekly and monthly pay rates is available.
Needless to say, all freelancers, gig workers and independent contractors using Transformify provide information about their pay rate expectations. Employers can filter candidates based on their budget and shortlist those who have relevant skills and fall within their budget.
Skills Matching
Even more, candidates are arranged based on the number of skills that match those required for the job. Recruiters can filter based on top skill or any combination of skills to shortlist the most relevant candidates without reading lengthy CVs or resumes.
Assign Freelancers to Projects
Managing flexible workforce is a breeze when hiring managers have information about active projects, the total cost of each project, the freelancer who has been assigned to each project and much more. One-off and recurring payments are supported.
No Duplicate Payments and Payment Automation
Have you ever transferred a payment twice? If the answer is ''yes'', you are not alone as most small and medium businesses have no payment automation system in place. Instead, outstanding payments are tracked via Excel spreadsheets which are later reconciled to bank statements. Now, imagine that all payments are fully automated, duplicate payments are absolutely impossible and payment transfers take a second a click of a button. That's what Transformify has to offer to its customers.

Bank Accounts and Prepaid Cards
Freelancers, gig workers and independent contractors can receive payment
(i) straight into their local bank account anywhere in the world (apart from a handful of countries), or
(ii) in a prepaid card linked to their virtual account (available in most countries)
However, employers don't need to collect and store sensitive financial data. It is provided directly to the respective payment providers and stored securely by them.
Multiple Currencies
Contingent workers can set up their pay rate and receive payment in any local currency, while employers transfer payment to Transformify in USD. All payments are automatically exchanged into any local currency and transferred to the local bank accounts of the freelancers, thus simplifying the payment process for employers that would otherwise have to transfer payments in multiple local currencies.
Invoicing & Reconciliation
An invoice is automatically issued for each transferred payment. Employers can download pdf invoices from their dashboards or request a custom csv file if more than 100 invoices are issued per month. Custom reconciliation files compatible with most accounting and ERP systems are available upon request.
Each payment transfer has a unique ID that ensures a seamless and straightforward reconciliation process.

GDPR Compliance
Needless to say, Transformify Freelancer Management System is fully GDPR compliant. Freelancers, gig workers and independent contractors, as well as all job seekers in general, have user profiles and can access and modify the information provided by them at any time. Also, they can set up and modify their skills and pay rates at any time.
Custom Integrations
As there are various project management and time tracking software solutions available on the market, Transformify offers custom integrations to its customers so they can continue to use the software of their choice. Integrations with Jira, Assana, TimeDoctor, TimeCamp, Clockify, etc. are welcome.
Going forward, small and medium businesses (SMBs) will rely on flexible workforce more than ever before. Thus, they need a Freelancer Management System that is affordable and addresses their specific needs.
Interested? Contact sales@transformify.org or start your 7-day Trial for $7