Dan Willis is a Relationship Marketing Consultant, Millennial Keynote Speaker, Twitter Video Champion and the brain behind ''Millennial Motivator''.
Dan, you are a speaker, entrepreneur and consultant. Why do you hire gig workers and freelancers?
As an independent entrepreneur and consultant for a variety of brands, I often have needs arise in a project demanding skill sets that are not my forte. Independent contractors on gig platforms provide me with an in-demand talent that delivers results on my timeline within my budget. The range of services can vary from programming and technical work to more artistic skills in video or voice. Also, when I have a project arrive that needs a timely and low-cost solution, often tracking down an employee for the position is not a feasible solution. Freelancers provide a fast alternative to traditional job hunting and allow you to get the project completed quickly and with top tier talent.
That's true. It's almost impossible to hire an employee for a short – term or one-off project. Freelancers and contingent workers are a feasible option but aren't they less motivated and loyal than the full-time employees?
If anything, I have found that freelancers are more driven to deliver than a full-time employee. A full-time employee has the assurance of another chance tomorrow. For a freelancer, each contract could be the last and so I have that they strive to deliver above and beyond what is asked of them in order to create a standard and build a relationship that might result in a repeat offering from clients.
Even if the contracts with freelancers do not result in a repeated business, the major currency of credibility in the gig economy is the referral and rating system. Rather than the quarterly performance reviews the employees of businesses receive, freelancers receive their feedback and grading on a project by project basis and each new task is an opportunity to boost their portfolio. Each task is given their full attention from a desire to improve their online offering which is to the benefit of both the project and the employer.
It's not unusual for the freelancers to take more projects than they could physically work on. Personally, I have such negative experience which resulted in missed deadlines overall. Do you think that freelancers having more than one client add value to the company by bringing in fresh ideas and innovation?
The beauty of the current industry is that it's not the jobs economy of yesterday. Most companies are made up of a variety of moving parts. Whether its contract, consultant, freelancer, remote or some other semi-employed position, teams are becoming more diverse in their structure. This benefits brands that are open to freelancers by connecting people with a wide range of experiences and practical applications and directing their attention to in-demand projects.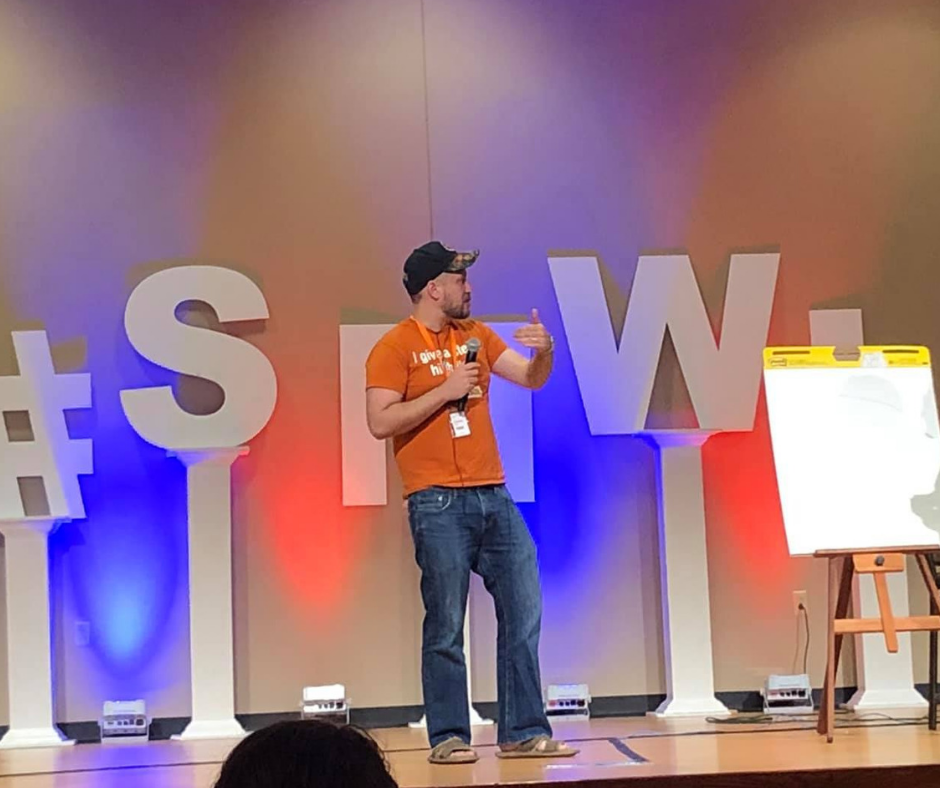 Definitely. The jobs economy of the past has been rapidly disrupted by companies like Uber. Full-time jobs are no longer making promises of either professional or financial security to today's workforce. Do you think that the gig economy is the future?
There is no doubt, as the world of pensions and salary diminishes, that the gig economy is becoming more of an industry standard. Companies are beginning to realize that employment comes with a massive burden of accountability and overhead whereas employing a remote work base on an as-needed basis can be a great way to streamline productivity and keep costs low at the same time.
In North America, with the SAAS and Silicon Valley startup generation being the celebrities of business, the ability to put together fast, effective and low-cost teams, is essential. The traditional brick and mortar business has many benefits but cost and speed are not among them. By employing a team of independent contractors your projects can acquire top tier in-demand talent at a fraction of the cost and none of the long-term overhead.
Also, as the global market quickly shifts from national limitations and truly becomes more of a digital market, past stigmas of geo-location are all but gone and people landing jobs or gigs do so on their experience and real world proof they can get the job done. When fancy diplomas and titles go out the window and business starts to focus more squarely on results/experience-based hiring, it's a massive indicator that the freelance/gig economy is only going to become more common and readily used in the future.
Remote working is becoming the norm along with the need to hire people with the right skills set fast regardless of the location. What do you think about disaggregating work from jobs? For example, there are fewer full-time marketing jobs but plenty of freelance digital marketing work to be done.
I think this is good for the market. Currently, if you visit a traditional business, you will find so many are caught up in "meetings" and "busy work". The gig economy eliminates this. Contract workers are brought in for specific tasks and objectives and the work is always expected ASAP. Even more effective is that should a specific freelancer or contractor not be able to deliver on their role, replacing them becomes much simpler as they are not tied to a business hierarchy as much as a task. This project fluidity enables companies to shift positions and directions on projects quickly while still delivering top tier results.
Full-time jobs often require individuals to juggle a variety of tasks, projects and timelines in the hope that they can manage the load effectively. The alternative in a freelance economy is that multi-tasking goes out of the window! The hired workforce is brought on to manage deliverables on a single task for a single project which means the final result can be achieved faster with more efficiency as freelancers workloads are self-determined and their ability to deliver results is directly tied to references, referrals and repeat contracts.
By eliminating meetings, overlapping project responsibilities as well as the risk of distraction due to overloaded work schedule, the gig economy presents ample benefits for executives to consider. As decision-makers continue to see the flexibility and freedom freelancers provide, I think we can expect to see more senior positions being eliminated and instead their roles converted to task-based requirements and subsequent freelancer contracts becoming the norm. The beauty of this tailored approach is that you can now collage teams of productive and capable freelancers into teams for hire and start to have your HR department focus less on long drawn-out hiring processes and instead focus on maintaining a steady pool of skilled and effective in-demand talent that can be put together on a project by project basis.