The last couple of weeks have been bizarre, to say the least. The Guardian details how COVID-19, the coronavirus that has escalated to a full-on pandemic, has changed and will continually change, the world as we know it. It has upended everything from mass transport to business practices all over the world, as more and more people are being asked to just stay home. This has resulted in a massive shift regarding how we work, as work from home and remote working arrangements are slowly becoming the norm.
However, this also means that lots of people will lose their jobs as not all work can be done from home or remotely. Entire industries have been badly hit and many companies struggle to remain in business. Travel, tourism, logistics, production plants, HoReCa, events management are planning massive lay off in the coming weeks and months. In a week, more than 3 million Americans have lost their jobs which is unprecedented even comparing these figures to the financial crisis in 2008. The situation in the European Union is not much different as most EU member states have declared a state of emergency and/or country-wide quarantine. Some countries like Italy, Spain and France allow citizens to leave their home only to buy groceries, visit a doctor or a pharmacy. Even though state aid is available in many countries and part of the salaries of those employees who have compelled to take unpaid leave will be partially covered by the government, many will struggle to make the ends meet.
To tackle unemployment amid COVID-19 outbreak, Transformify has launched Sustainable Remote Jobs Initiative as part of its pledge to the Digital Skills & Jobs Coalition of the EU Commission. Businesses that are still growing and thriving are creating part-time remote jobs for people who have been laid off or compelled to take extended unpaid leave. As these people are likely to have work experience within the industries that have been badly hit by the coronavirus outbreak, recruiters are encouraged to look at their transferrable skills and offer jobs that require those skills.

Although most companies are not hiring at the moment, those that are still on a hiring spree conduct virtual job interviews via video calls. While not totally unorthodox, many companies aren't equipped with the skills to conduct virtual job interviews. That's why we've prepared a few tips to ensure your virtual recruitment process goes smoothly.
Select and Test Video Conferencing Software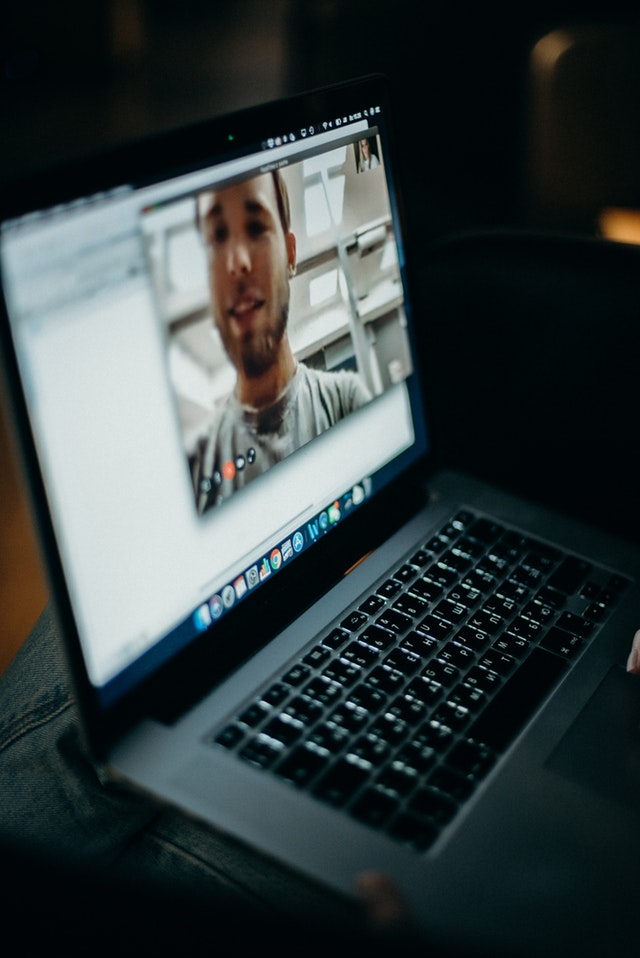 Now, the first thing that you'll have to work on is the video conferencing software that you'll be using to conduct the interview. Most technology solutions available on the market are considered to be pretty reliable. With that being said, what should you look for when it comes to video conferencing software?
Tech Radar
provides guidance on video-conferencing application selection and tips on selecting a video conferencing software that's easy to use, has adequate security, and (probably most importantly) won't break the bank. Zoom is perfect for this as it comes with a free tier (meaning you won't have to shell out any money) and has a pretty intuitive design that's easy to get a hang of. Lastly, don't forget to do a test run before the interview itself to avoid any technical difficulties when you're speaking with the applicant.
In most countries, and especially in the EU post-GDPR enforcement, to record an interview you need to obtain the consent of the applicant. This can be done via email or at the beginning of the interview. It is a common practice for hiring managers to start the video interview with the following questions '' Do you consent to recording and storing this video job interview for a period of 6 months? Also, do you consent to sharing the recorded video job interview with other employees of company ''x'' involved in the hiring process?''
Watching a recorded video job interview later helps making informed hiring decisions.
The Importance of Structure
The next thing you have to do is to fine-tune your recruitment prlan. Getting the hiring process right is more important than ever, as you'll be sifting through quite a number of applicants, so you'll want to do it as efficiently as possible. Not to mention the fact that sourcing qualified candidates and conducting job interviews is hard enough even with face-to-face interactions.
Comeet
stresses the need to have a comprehensive recruitment plan which is essential in today's landscape, as it will help you come up with a more streamlined approach to hiring. And the way you can do this is by reviewing your recruitment plan and examining if any parts of it need tweaking for the digital space.
You can start by revising your job descriptions. Make them as specific as possible to reflect the responsibilities and duties of your future employees. It would also help to ask people in similar positions about their responsibilities so that the job description you come up with is as accurate as possible. Aligning the job description with the team lead is a must as they know best what skills are required for the job.
Observe Proper Video Conferencing Etiquette
Lastly, you'll want to brush up on video conferencing etiquette, as acting poorly may reflect badly on the image of your company. Acting professionally, sitting in a quiet room, ensuring no distractions when working from home and respecting the time zone of the candidate are just a few useful tips. While most of it is common sense, there are things that could trip you up, especially if you're not accustomed to video conferencing software.
A thing that people often forget is to modulate their voices.
Inc.
highlights how important it is to regulate the volume of your voice, as being too loud may lead to the other person lowering the volume and missing out on something important. Also, be sure to look directly at the camera and not into the screen as you may give off the impression that you aren't listening, which could prove to be quite distracting (and rude) to the other person on the call.