Covid-19 has changed the way many businesses operate and while some are calling their employees back to the office, others are preparing for an extended work from home agenda. even though very few businesses were ready for the urgent shift to remote work, all companies eventually had to adapt to survive. A hard winter is ahead of us as many countries are strengthening the measures once again which will inevitably result in even more job cuts. In light of all these events and rapidly changing business environment, I had the pleasure to discuss Work Reimagined with Chris Port, COO, Boomi, a Dell Technologies business.
Chris, how does Work Reimagined differ from other solutions on the market?
With Work Reimagined, Boomi leverages technology that companies already have in place, and this helps speed up the implementation process to under 48 hours - enabled by a solution catalog of quick-start application templates. Leveraging the capabilities of Boomi Flow, the company's cloud-native solution focused on accelerating customer journeys through low-code development. Organizations have the most open, universal solution that works with existing IT systems without the need for re-tooling or custom development timeframes and costs.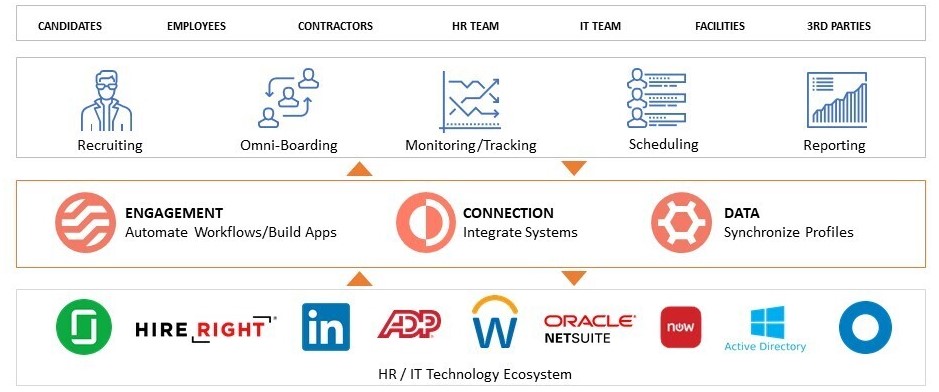 Why is now the perfect moment for launching a new solution? Many businesses are reluctant to do so and have put product launches on hold.
For one, HR, IT and Operations leaders have been forced to quickly adapt their processes and systems to a world that is changing by the minute, while also balancing their pre-pandemic innovation roadmaps. Secondly, employees are also under more pressure than ever - not only do they need to continue to drive business results, but the 'new normal' has altered their working conditions and increased uncertainty and stress - and employees are demanding more transparency than ever.
While chasing their moving targets, the heightened responsibilities of organizational leaders to protect and manage the wellbeing of their employees is critical. Work Reimagined supports key use cases that are currently a top priority for organizations and helps customers facilitate these time-sensitive changes and put people first.
Some big businesses like Twitter, Facebook, etc. have allowed their employees to work from home indefinitely. However, lots of companies are looking forward to having their employees back in the office. How does Work Reimagined help them to do so?
With Work Reimagined, Boomi customers can automate and orchestrate critical new processes to return to workplace as facilities re-open, manage and monitor team member's health status, drive deeper employee engagement, including worker journey, and more. Work Reimagined specifically empowers human resources and operational leaders who are the key facilitators of change, to solve their critical immediate IT needs and thrive while managing constant change.
Boomi's Work Reimagined enables customers to:
Simplify and speed return to the site – Solutions to capture, monitor, track and report on worker/student/faculty status in near real-time on any device.
Orchestrate worker lifecycle functions – Including preboarding, onboarding, offboarding with precision and ease.
Unify visibility into people's status – by synchronizing knowledge of people's situations across the organization to HR and IT leaders and meeting new requirements.
If returning to work is considered as a one-off process, how can Work Reimagined ensure sustainable growth going forward?
Work Reimagined solutions help organizations simplify and accelerate digital transformations in changing times, and these critical processes will be facilitated in an agile way without heavy technology investments, or the need for re-tooling or custom development timeframes and costs. While the impetus for these solutions is the current pandemic environment, these solutions are evergreen and will continue to help businesses for years to come.
Does Work Reimagined integrate with any existing systems as most companies are already using HR software solutions, vendor management systems, etc.?
Boomi leverages technology companies already have in place. A
solution catalog
of quick-start application templates enables this accelerated implementation time. Work Reimagined leverages the capabilities of Boomi Flow, the company's cloud-native solution focused on workflow automation and accelerating customer journeys through low-code development.