5th Annual Digital Leaders 100 list highlights the latest champions of digital transformation across the UK.
London, UK 12th April 7.30pm BST:
Transformify, a UK CSR Recruitment Platform helping businesses to access talent, transfer secure payments, enter new markets, and boost sustainable growth, made it to Top 10 Fintech Innovations.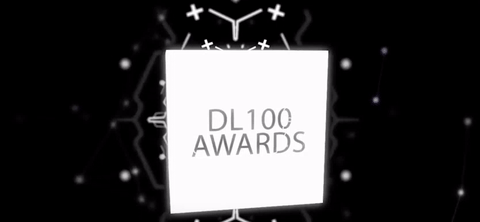 Digital Leaders, the nationwide initiative for promoting effective, long-term digital transformation across government, industry and charities, has today announced the finalists who make up the DL100 list for 2018 and opened the public vote.
The independent list recognizes 100 people and organizations across the UK who are leading the way in digital transformation in all sectors. Previously, the list has featured industry names including Martha Lane-Fox, Mike Bracken, and Eileen Burbidge.
The 100 finalists that make up the list will now compete for the public vote in one of 10 categories. This year's list is made up of individuals and organizations with 44 from the private sector, 32 from the public sector and 24 from the nonprofit sector.
Showing strong diversity, the DL100 2018 list has 65% female members, highlighting the leading women now active across the UK's digital sector.
11 out of the 12 DL UK regions are represented in this year's list also reflecting the national reach of the Digital Leaders Community. Outside of London and the South East, the strongest regions were Scotland, the South West, Yorkshire and the North West.
Jacqueline de Rojas CBE, Chair of Digital Leaders, said:
"The Digital Leaders 100 list 2018 once again highlights the progress in digitally transforming the UK. Our community of Digital Leaders have shone a light on the many hidden heroes, quietly getting on with the nation's digital transformation. It is fabulous to see such a strong list from outside London this year reflecting our own inclusive national programme and the growing importance of digital transformation on companies irrespective of size or sector."
Robin Knowles, CEO of Digital Leaders, commented

:
"This is the annual list that money can't buy. A truly independent list nominated by our growing community of 120,000 and shortlisted by 17 independent judges before a public vote puts them into a final order". "There are few digital communities that can claim they have crowdsourced an open list with over 65% female representation in the top 100. Particularly as "Diversity" is not a category or even mentioned in the shortlisting criteria! We're extremely excited to see who comes out top in our public vote!"
Judges for the DL100 2018 include:
Jacqueline De Rojas CBE, Chair, Digital Leaders & President, techUK

Caron Alexander, Director of Digital Shared Services, Northern Ireland Government

Theo Blackwell, London Chief Digital Officer

Robin Christopherson MBE, Head of Digital Inclusion, AbilityNet

Simon Hansford, CEO, UKCloud

Russell Haworth, CEO, Nominet

Hazel Hobbs, Director for Strategy & Engagement, Government Digital Service

Emma McGuigan, Global CTO, Accenture

Alison Mckenzie-Folan, Deputy Chief Executive, Wigan Council

Rachel Neaman, CEO, Corsham Institute

Jack Parsons, CEO, Big Youth Group

Maggie Philbin, CEO, TeenTech

Miguel-Ángel Rodríguez-Sola, McKinsey & Company

Lesley Seary, CEO, LB Islington

Elizabeth Vega, Global CEO, Informed Solutions

Nick Williams, MD Commercial and Consumer, Lloyds Bank

Chris Yiu, Tony Blair Institute
The Awards
The final list order and category winners will be announced at the DL100 Awards Dinner at St. Pancras Renaissance London Hotel on 21 June 2018.
To vote in the DL100 and find out more, go to:digileaders100.com.