Transformify provides an applicant tracking system (ATS) for seamless candidate tracking, interview scheduling, and talent acquisition. Our application software is GDPR compliant and can be easily integrated with the ERP system of our clients.
Recruitment Dashboard: All you need to know at a glance.
Intuitive navigation for fast project posting, browsing through the list of active projects, requested payments, scheduled interviews, invoices, and more.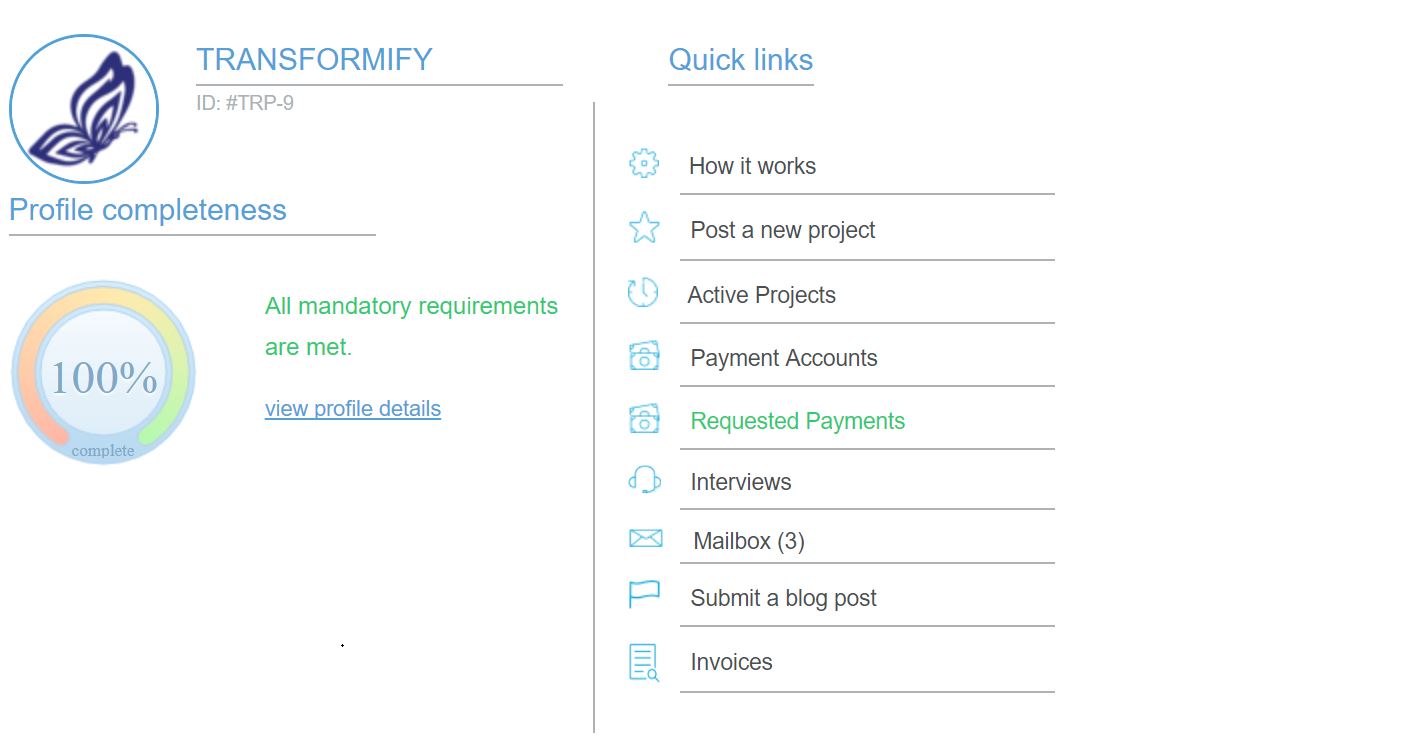 Recruitment Management System
For recruitment at scale, copy your existing projects in seconds and edit only the part of the job description that differs. Posted a project for a ''Call Center Support Specialist - English'' and now you need to also hire call center support specialists speaking German and Spanish? Simply copy the project, edit the language and title and you are ready to go.
You have recently hired a ''Call Center Support Specialist - English'' but now you need to hire three more and some of the top candidates you interviewed last time may still be looking for a job. Simply copy the short list to the new project and you can contact the top candidates again and hire at speed.
The ''Browse CVs'' functionality allows you to browse candidates in the database who (i) have indicated that they are open to new opportunities and (ii) have matching skills.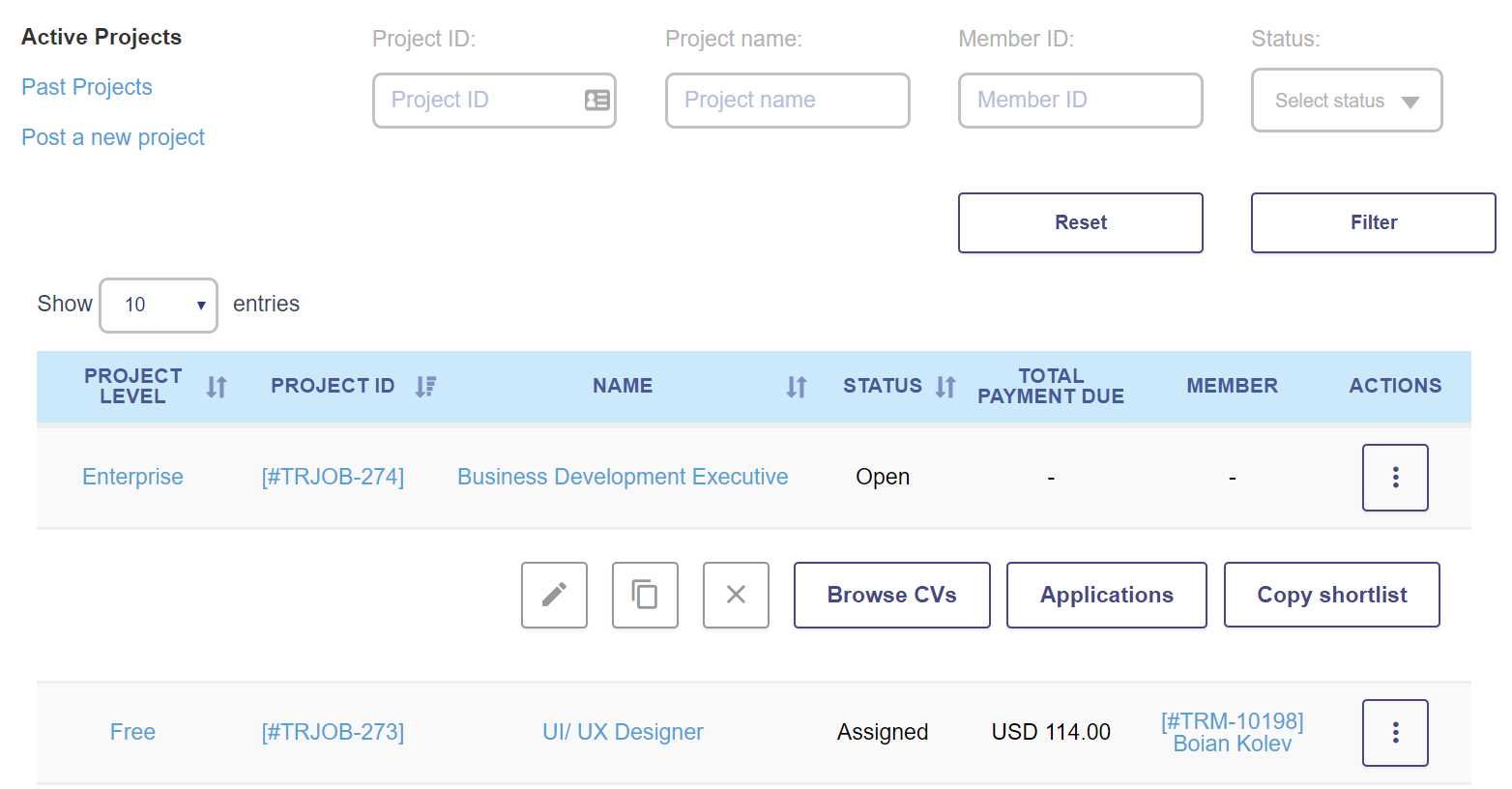 Know Your Candidates
Transformify's powerful matching algorithm provides a list of qualifying candidates based on their skills, salary expectations, location, etc. Easily filter the list based on the (i) number of matching skills, (ii) desired pay rate, (iii) location, etc. Contacting candidates is time-consuming and comes at a cost. With Transformify's ATS, avoiding contacting candidates who don't fit into the profile is a breeze.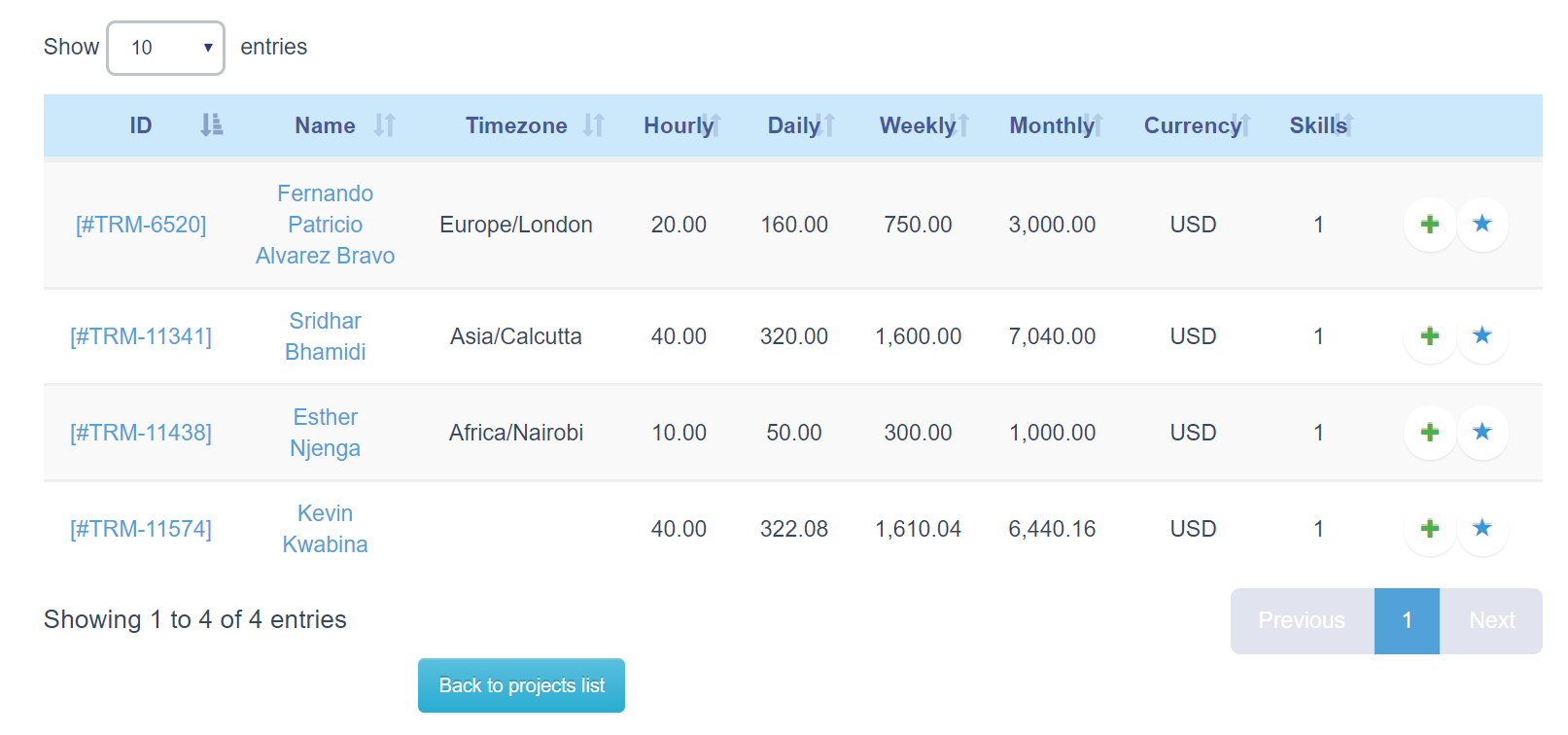 Candidate Management System
Message the shortlisted candidates, invite them to an interview or assign them to the project if you are hiring freelancers / independent contractors through Transformify CSR recruitment platform.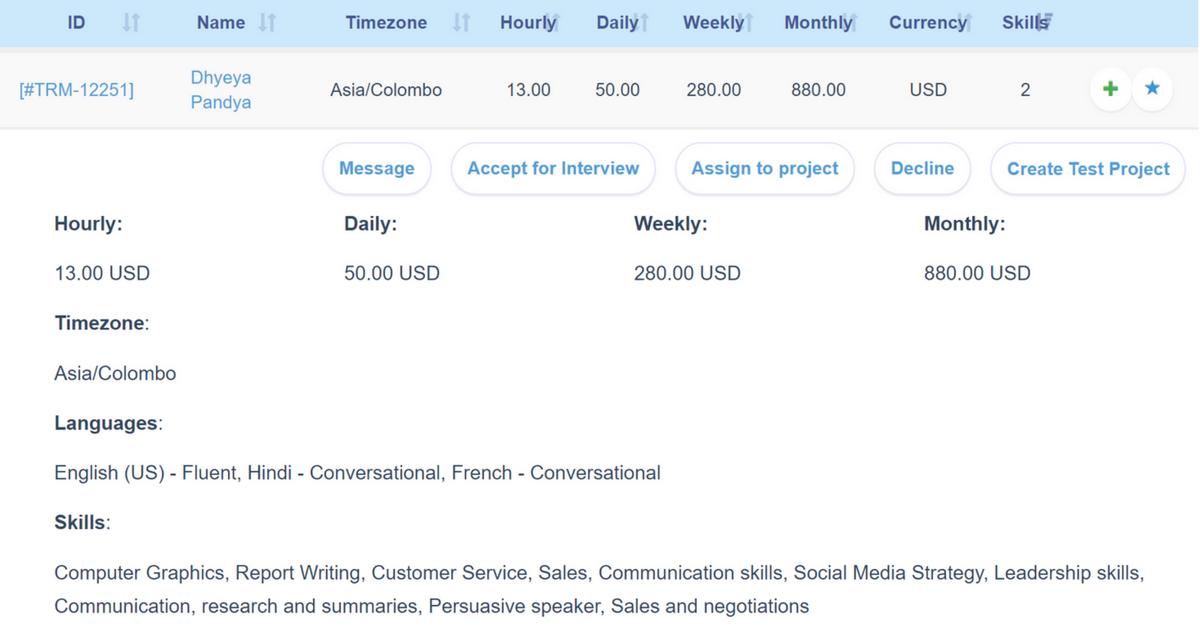 Interview Management System
All scheduled interviews at a glance – interview status, details, comments, etc. Download a calendar file and upload it to the email client to have all appointments in one place.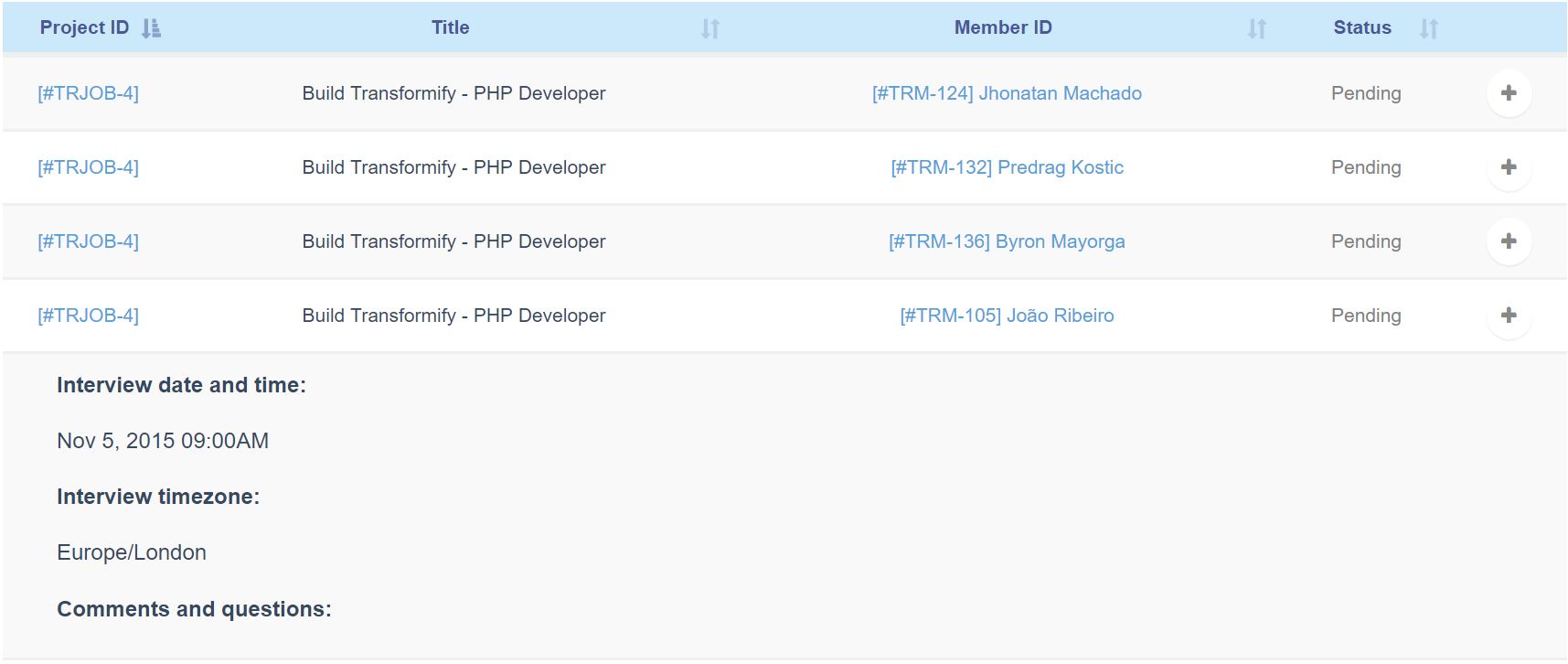 Recruiter Mailbox
Each time you message a candidate s/he will receive a message in their Transformify CSR recruitment platform mailbox and registered email to shorten the response time. All sent and received messages can be found in the recruiter mailbox.